Vision
To emerge as a one stop destination for grooming the children with right blend of Values, Traits and Talent.
Mission
Our Mission is to provide a learning environment that encourages children to bring out the best in them by developing a passion towards learning, which further enhances creativity and illuminates their intellect in different ways.
About us
Realizing the growing necessity for quality pre-primary education in the country today at an affordable cost a former Pharmaceutical Industry professional has conceived the idea of a child development institution that has culminated into a Play School called Chota Champs. As a 'not-for-profit society' initiative the management of Chota Champs under the stewardship of Manjula Chitturi, backed with her seasoned corporate exposure and rich academic background, has taken a giant step towards promoting kids talents in a unique way. The humble beginning of Chota Champs has a clear direction towards creating future stalwarts of India with a unique teaching pedagogy and learning apparatus matching to the new generation children and parents.

Early childhood learning program is the most important phase of life because almost 90% of a child's brain is developed between 3 years to 10 years and thus the need to make the most of the early years to shape the future of a child, to shape it when it can be shaped, in a right way and with the right values as blessings.

We understand that it's been a great challenge to find the right pre-school for your child and we thank the parents who visited and complimented Chota Champs as most sought after place for their children.

The experienced and committed educators at Chota Champs Play School, located in a hygienic residential colony called Balaji Nagar in Kukatpally, endeavor to provide an exciting, fun filled, safe and non-competitive environment for the preschool kids, a learning campus filled with love, warmth, care and kindness where every child can realize, learn, grow and develop their individual potential blissfully through rich variety of activities.

The children at Chota Champs are blessed by their Gurus (teachers) with a perfectly balanced overall growth environment needed for the development of a healthy body, mind and soul, including all the important aspects of the growing up years - Emotional, Intellectual, Spiritual, Physical and Social.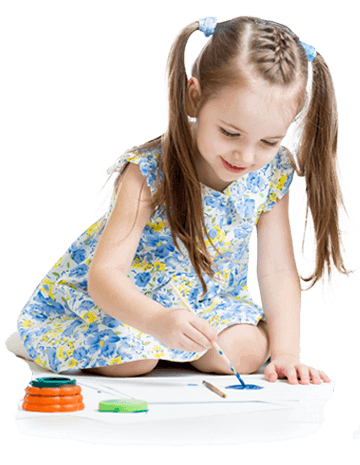 Our Motto:
"Every Child should go home with a smile"
Curriculum
Our curriculum aims at providing a natural blissful learning environment for an all round growth and development of healthy body, mind & soul by employing the proven, simple and effective preschool learning techniques.

With a view to develop multiple talents in a kid through multiple activities emphasis is laid not only on academic syllabus but also on development of life skills such as physical, language, social-emotional, cognitive, reasoning, self help, gross and fine motor. However, the skills are imparted through music, dance, art, movement, games, play activities, toys, interactions, puzzles, books, social events, festivals, celebrations, vocabulary, awareness and fun sheets etc. which will create a strong foundation to the kid's future.

Having adopted Montessori Education as the basis of instruction Chota Champs had identified four key areas - practical life, sense organs, language and Maths skills, and accordingly the activities are designed. A key characteristic of Montessori education is that students move from concrete concepts to abstract ones, where students learn concepts from working with materials, rather than by direct instruction.
Methodology
Inspired by the proven results of Montessori system across the time our methodology comprises the following features which would stimulate the intellectual and physical qualities hidden in children.
Socio-Emotional
Gross Motor
Fine Motor
Cognitive
Sensorial
Language
Aesthetic
Behavioral
Instead of instructing with rote lectures, handouts, worksheets, and lesson plans, our teacher will offer guidance, but the child is ultimately responsible for his or her own individual learning. The classroom will often contain several stations, each containing toys which allow children to explore and learn. For example, a common station in classroom will have a bucket of Lego blocks and several pictures of simple objects like an apple or a house, which the children can build if they want. Other stations might have books, crayons, a xylophone, or other engaging activities. The whole idea behind the Montessori classroom is allowing children to learn through playing.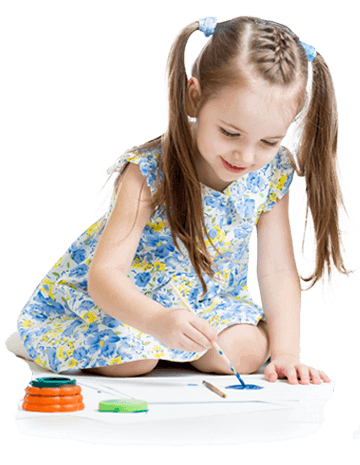 Manjula Chitturi, M.Sc., M.Phil